Scandi style jumper with hat for baby-free knitting pattern
Scandi style jumper with hat for baby-free knitting pattern
We can't get enough of Scandi style knit , so couldn't resist this gorgeous outfit from Sublime. Knitted in warm cashmere merino silk mix, it's super-soft next to baby's skin but still suitable for throwing in the washing machine!
We've chosen blue, but there are over 40 shades in this range, so pick your favourite. It's the perfect project if you're new to colourwork, as there are just two shades and simple snowflakes to create.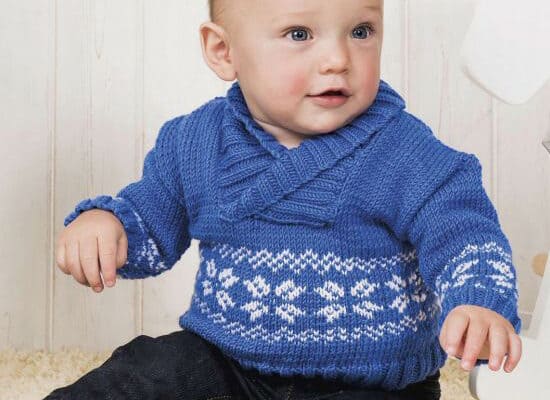 Sprinkle a small snow flurry over your little one this winter with Sublime's classic, Scandi style jumper and knit a matching hat, too. A shawl collar makes this
jumper easy to put over baby's head.
With a shawl collar and snowflake colourwork, this jumper has lots of detail
ABOUT THIS YARN
SUBLIME BABY CASHMERE
MERINO SILK DK
75% wool, 20% silk, 5% cashmere
116m per 50g
Machine wash at 30˚C
YOU WILL NEED
Jumper
✿ Sublime Baby Cashmere Merino Silk DK, 50g in:
Bateau (shade 495) x 3 (3: 4: 4) balls – M
Waterlily (shade 005) x 1 (1: 1: 1) balls – C
Hat
✿ Sublime Baby Cashmere Merino Silk DK, 50g in:
Bateau (shade 495) x 1 (1: 1: 1) – M
Waterlily (shade 005) x 1 (1: 1: 1) – C
✿ 4mm (UK 8, US 6) and 3.25mm (UK 10, US 3)
knitting needles
✿ Stitch holders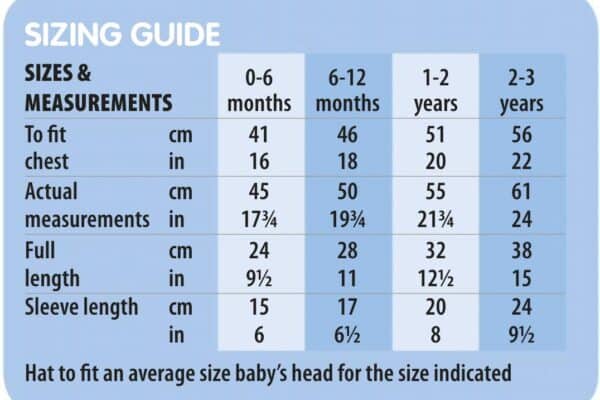 TENSION
✿ 22 sts and 28 rows to 10cm (4 in) over st-st,
using 4mm (UK 8, US 6) needles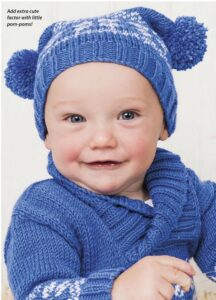 Download the description and charts Download
If you enjoyed this article, subscribe to receive more just like it

Don't forget to confirm your subscription (if you don't find our  message in your inbox, check your Spam folder)