Womens knitted cardigan "Ruby"
  Womens knitted cardigan "Ruby"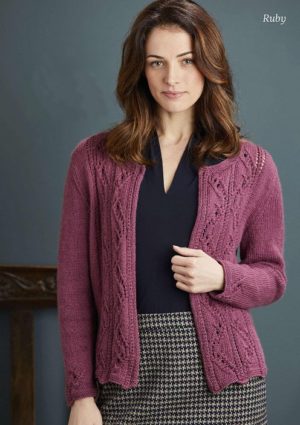 "RUBY IS an elegant fitted cardigan with a pattern of flashing gemstones linked by curving lines of eyelets," says Emma Vining. "The 'rubies' are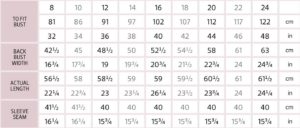 made with extended lines of twisted stitches with a large eyelet centre, with long lines of eyelets separating each set of rubies. The eyelet pattern extends from the cast-on edge to the shoulders and neckline. Each sleeve has a pair of
ruby motifs at the cuff, too." Emma's cardigan is knitted in West Yorkshire Spinners Illustrious DK, a gorgeous
blend of Falkland wool and British alpaca that offers both softness and good stitch definition.
YARN
West Yorkshire Spinners Illustrious (DK weight; 70% Falkland wool, 30% British alpaca; 225m/245yds per 100g ball)
Free download descriptions and charts Download
See also
Free Knitting Patterns For Men
Don't miss new pattern for womens jacket Birch
If you enjoyed this article, subscribe to receive more just like it

Don't forget to confirm your subscription (if you don't find our  message in your inbox, check your Spam folder)